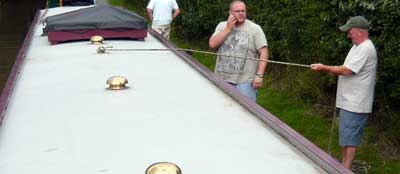 Short Term Mooring

Providing there is a mooring available AWCC members can tie up overnight and be assured a warm welcome. 'Weekend' your boat on a secure club mooring with car parking, exchange moorings with a fellow AWCC members for longer periods.


Short Term Mooring Fees

There are no fees applied to AWCC affiliated club members using MWYC facilities.


No Vacancies?

Click HERE to see a list of other local clubs
AWCC members wishing book a Short Term mooring please contact the MWYC Harbourmaster Here